Breaking all the 5-minute Friday rules and posting my daughter's writing from Thursday! I hope you all don't mind, it's a great concept this giving and sharing on the internet. Feel free to pass this along and/or give them $1 (or more) to help them adopt from the Congo. God bless you all today and thank you.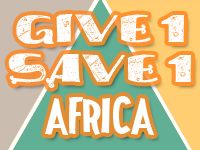 I keep imagining what it will feel like when we hold our baby for the first time. It will be such a different experience than with our first. After a c-section, I couldn't feel (physically) much of anything when they handed Max to me. I could, however feel my heart exploding in my chest. I could feel the way his skin felt against my face. I could feel the weight of the responsibility that was now mine.
This time though, we will walk into an orphanage on the other side of the world, we will walk into a room, we will be handed our baby. How will THAT feel? Now, knowing what it's like to be a mother, I will probably be overwhelmed by this moment. I didn't cry when they handed Max to me, maybe because I didn't know how much I would love him, maybe because I was numb (literally), maybe because the labor was over and that just made me happy...who knows why. This time, I will cry. Because I know. I know what it's like to stay up nights with a sick baby. I know what it's like to have them wrap their little arms around my neck and say "wuv you mommy!" I know a mother's love. I will sob uncontrollably. I'm a little worried I will scare the baby. When Tony and I went to a documentary earlier this year on adoption...we watched a scene where a family had met their baby finally after three years of waiting. I was crying so hard I couldn't breathe. Tony had to ask me if I was gonna be ok. I am so moved by the bond of family. And those people were strangers.
About half of the people that have donated to our adoption, are also strangers. Not anymore. They have linked themselves to our family for all time. They are moved by the bond of family too...and they have made an impact on ours forever.
Our friends, family and strangers have blessed us with a total of 1,196 today! I thought the first few days would be really great and then the giving might taper off as people got sick of sharing our site :) But that is human thinking, and humans are clearly not running the show. The almighty God of the universe is. Thank God for that. And thank God for you.
Two more days team! Share us! You are making a huge difference. Huge.
1. Read their story here: http://give1save1africa.blogspot.com/2013/09/the-schmid-family.html
2. Give to their cause here: https://purecharity.com/tonyjenschmid-adoption
3. Paypal on blog sidebar here:
http://beforeandafrica.blogspot.com
Linking today with: